Posters, Fliers, Links
Help make EveryStudent.com "findable" to thousands...
Cards you can print: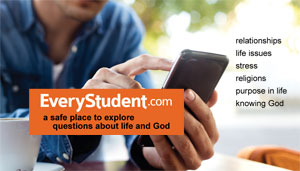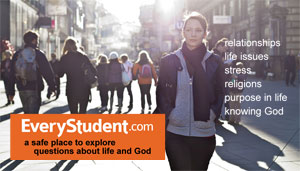 To print these cards, give file to your printer…
• final2017-2.pdf (guy)
• final2017-1.pdf (girl)
Posters:
To encourage people to visit Everystudent.com, feel free to download and print copies of any of these. Useful as posters, fliers to hand out, or ads in your campus newspaper. All are PDF's. Will need Adobe Acrobat Reader to view and print.
ORANGE POSTERS:
Three sizes to choose from:
22" x 14"
-
download
17" x 11"
-
download
11" x 8.5"
-
download
For best look, please print
on glossy (coated) card stock.
Fliers:
Here are two broad-sowing fliers you can hand out on campus or in a city.
(1) Prints two to a page.
Hi-quality PDF
to view and print.
(2) Prints four to a page.
Hi-quality PDF
to view and print.
Text Link:
Graphic Links:
Copy and paste any of these graphics.
To make it a live link on your Website, blog, etc., copy and paste the corresponding code from the box below the graphic.
Donate:
EveryStudent.com is a non-profit site. We sell nothing. We earn zero income. With your help, this site could be found by millions seeking answers to questions about life and God.
Currently, EveryStudent.com is visited by about 7,000 each day. And each day, hundreds tell us that they have begun a relationship with God while on the site. The more who come to the site, the more people who are apt to begin a relationship with him.
If you would like to help make the site visible to more, your donation would go directly toward that. And you will help us reach people in all of the areas of the world, who come to one of our 33 EveryStudent.com language sites. Any amount you can give is useful in making EveryStudent.com findable to others...$10, $25, whatever.
Your donation is tax-deductible. (EveryStudent.com is part of Campus Crusade for Christ, International.) Please go to this secure donation page, to help EveryStudent.com be findable to others: Giving to EveryStudent.com.